[ad_1]

HYDERABAD: The condition of Hyderabad's roads will only improve if there is transparency and accountability, said 'road doctor' Gangadhara
Tilak Katnam
who has spent about a crore from his pocket – over the last 11 years – to fix over 2,000 potholes across the city.
Recently, the
Telangana High Court
slammed
GHMC
officials after reports of him and his wife using their pension for civic work came to light again.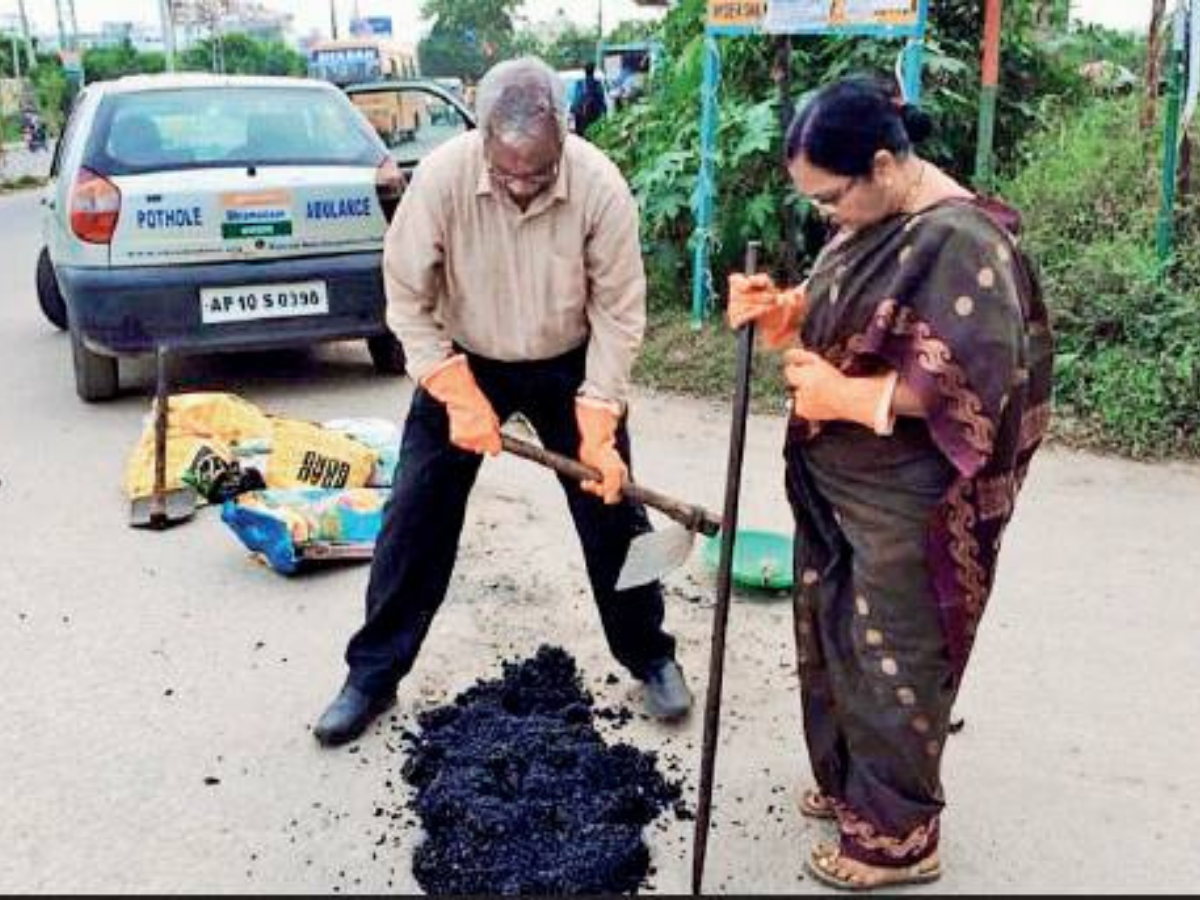 "The corporations are making a fool out of everyone by calling tenders for crores of rupees when the work would hardly cost a few lakhs," Katnam said adding that the problem is not with one single corporation but with almost every corporation in the country as they all are operating the same way.
"Even when they have highquality material, which would last for about five years, available with them for filling potholes, they use mud that do not even last for 15 to 20 days. They are spending crores of rupees but the condition of roads remains the same," the 73-yearold to TOI. Sharing his experience over the last decade or so, he said that some officials, along the way, offered him material so that he can continue with his good work though some others tried to scare him off so that tenders can be called.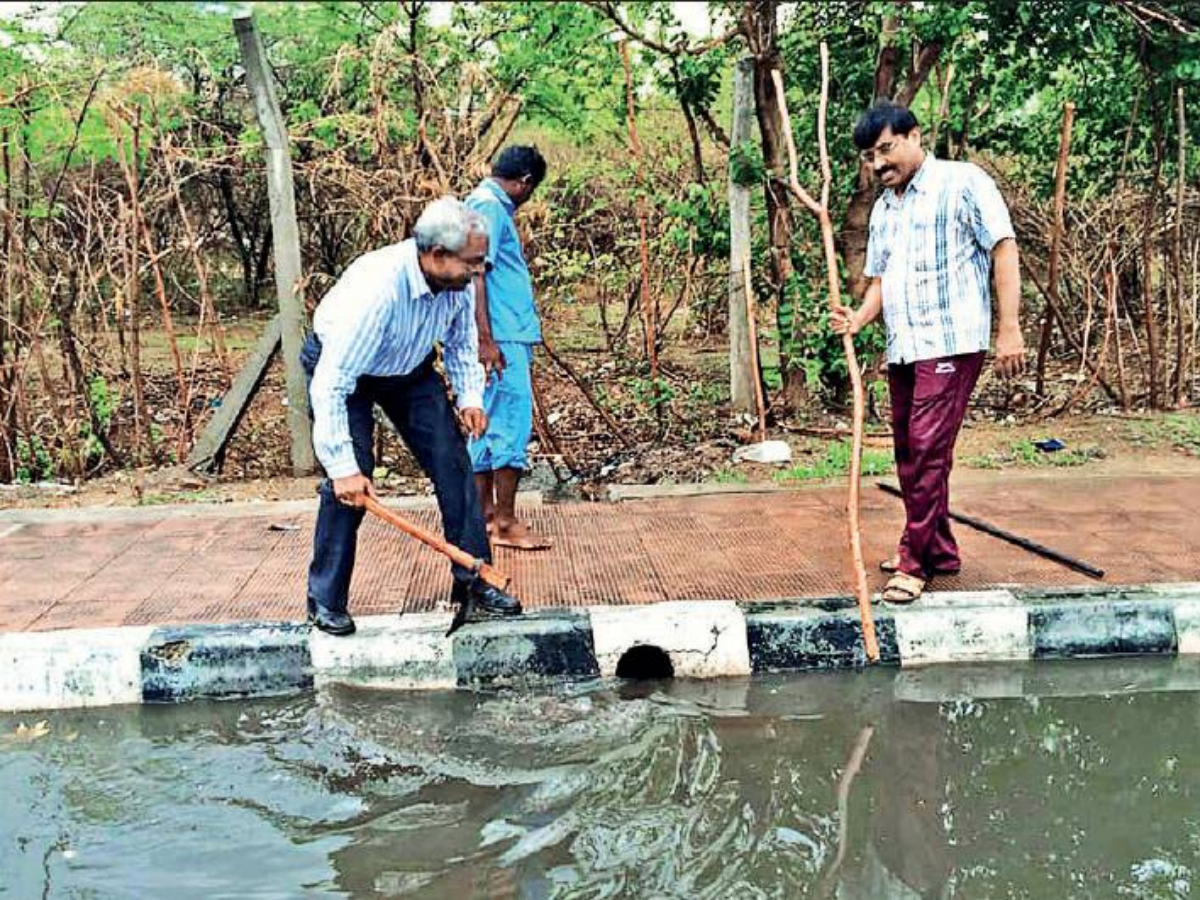 The retired railway employee said that if any corporation is willing to allot one crore rupees for filling potholes for a year, he can show how much work can be accomplished with that money. "The same can be replicated by other corporations," Katnam added.
Of course, his family too, was apprehensive about this 'mission' initially. Considering that filling a pothole costs anywhere between Rs 1,000 and Rs 10,000 — depending on the size — he recalls how they thought filling potholes was an expensive addiction that Katnam had picked up. But soon they realised that, in the process, he was saving lives through this 'silent war'.
Apart from filling potholes, the retired employee also clears stagnant water from the roads as it can cause damage to the pathways.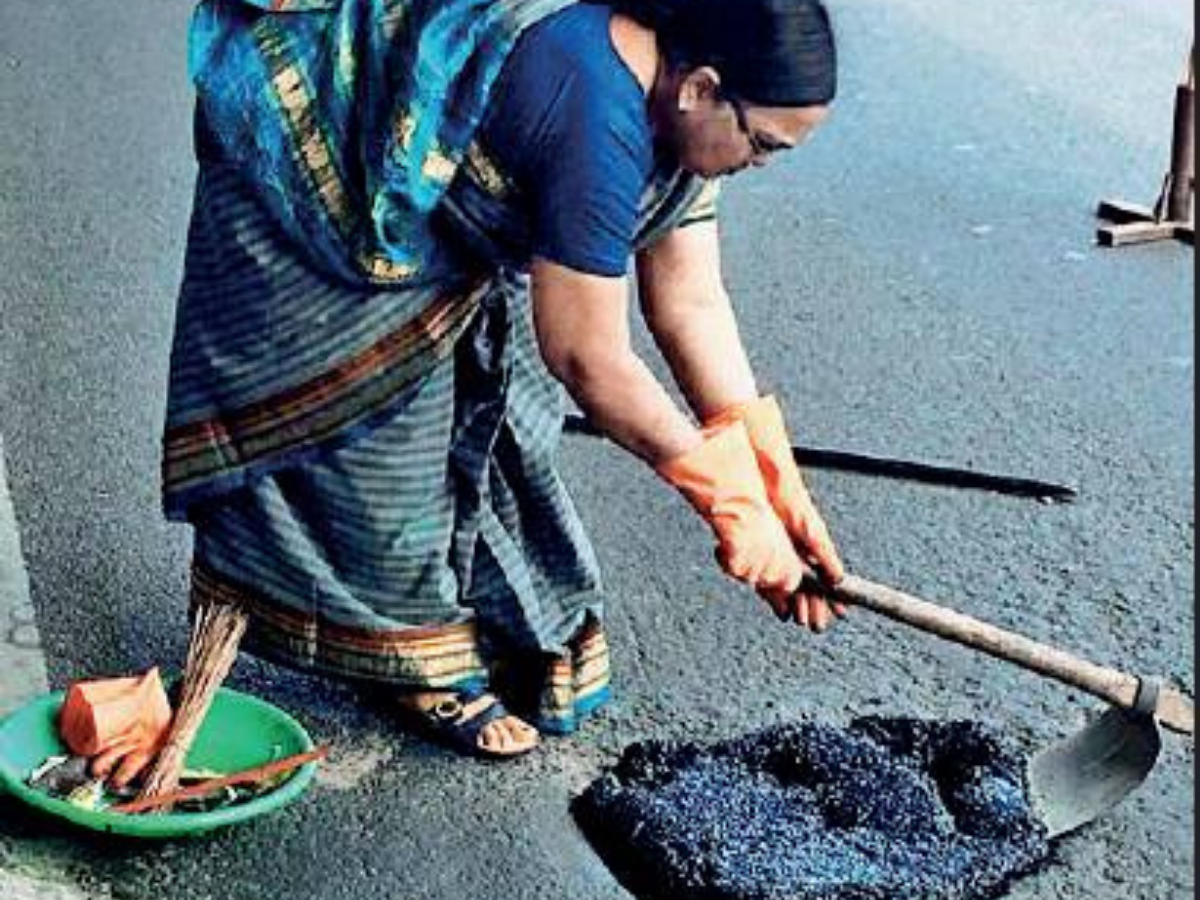 "My war is against laziness, selfishness and corruption,"said Katnam, who along with his wife Venkateswari was felicitated by the governor of Telangana, Tamilisai Soundararajan, on Thursday.
He said that many are just lazy and the idea of doing something for their society or the surroundings doesn't even cross their mind. "I don't want to preach anything, but want to show them what can be achieved by a single person through my work," he added.
[ad_2]

Source link